Portsmouth Philharmonic has donated £150 to the rheumatology department at the QA hospital – the proceeds of a concert it staged in March. 
The event on March 4 at the Church of the Resurrection in Drayton – the orchestra's home base – featured music by Brahms, Bach and Schubert among others. 
Anne White, who organised the concert, said: "The orchestra has done previous concerts on behalf of the department, but this time we decided to do the concert "in-house" as we feel it is such a good cause." 
Colin Beevor, from the Rheumatology and Fracture Liaison Service, said: "The department is delighted the orchestra was able to help us out with this concert. The money will be used to support patient self-management support programmes." 
The Portsmouth Philharmonic's next concert is on Sunday December 9 at the Church of the Resurrection at 3pm and will feature music by Bizet and Tchaikovsky.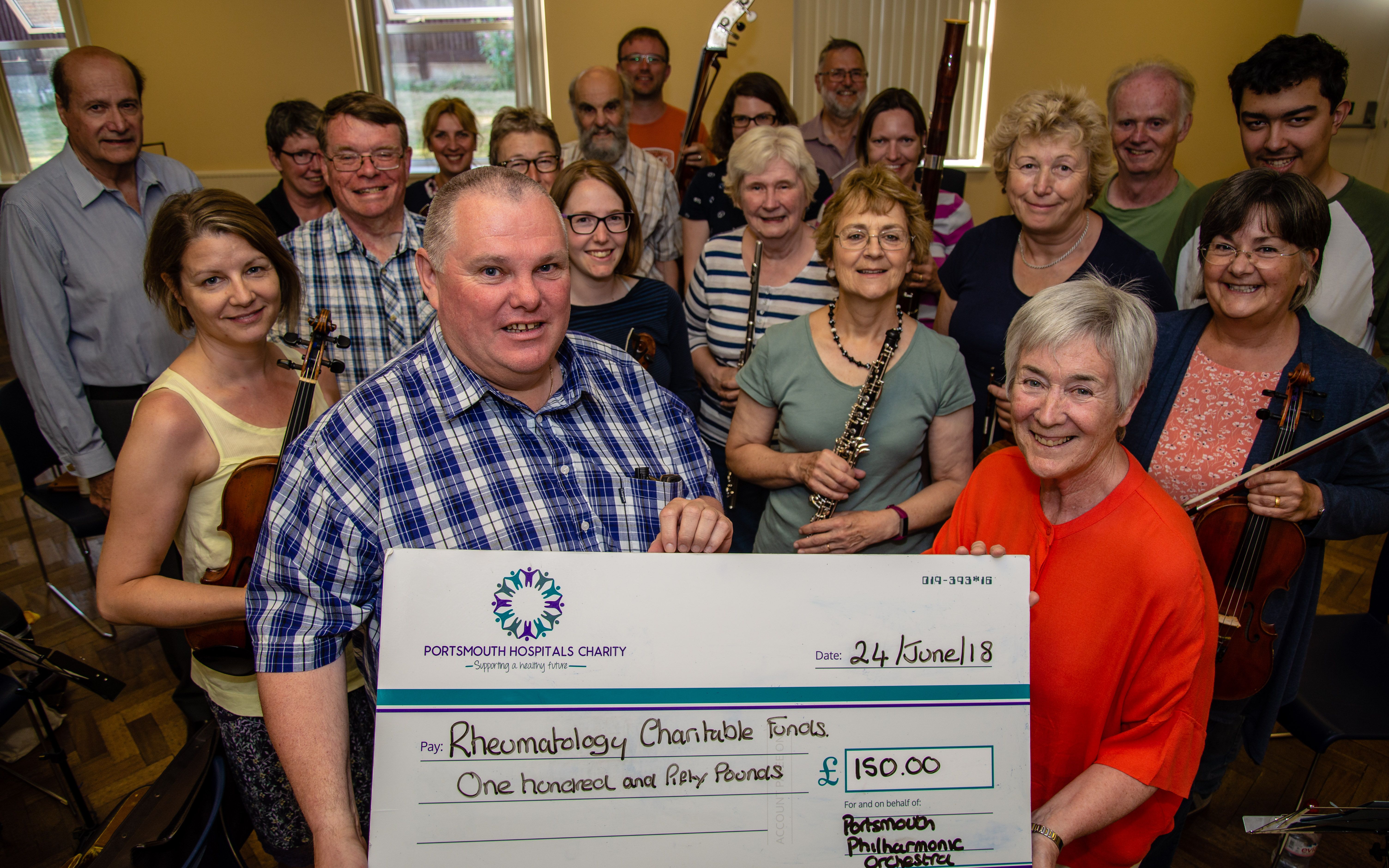 Picture: Colin Beevor receives the cheque from Anne White at a recent orchestra rehearsal. By Colin Farmery / cocoFOTO