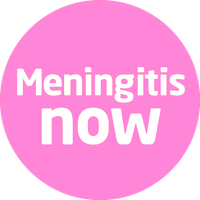 As part of the Portsmouth Festivities the Portsmouth Philharmonic combined forces with the Southsea Community choir to raise nearly £500 for Meningitis Now.  
The programme, featuring music by Beethoven and Vivaldi, took place in the David Russell Theatre at Portsmouth Grammar School and was introduced by Alison Hull from the charity. She described how she had lost her son when he died of Meningitis, including the process of bereavement that her family has undergone. 
Alison is now a campaigner for Meningistis Now which has raised countless millions for research into the disease and aims to raise awareness of the early symptoms with public and the medical profession alike. 
The concert was introduced by Alan Glock, a 'cellist in the orchestra, who talked about the pieces of music in the programme. The first piece was by Vivaldi for orchestra and two violins. Vivaldi was the prototype of the modern virtuoso. He wrote 230 concertos for the violin creating the most original and innovative music of the age 
The orchestra then played Beethoven's third symphony also called 'Eroica'. Beethoven  had planned the symphony as a homage to Napoleon who he saw as a champion of liberty and freedom. Legend has it that when he heard that Napoleon had crowned himself Emperor, he scratched out the word 'Bonaparte' from the first page and replaced it with the one word 'Eroica'. 
Chair of the orchestra Anne White said: "This piece of music was one of the most ambitious pieces chosen by the orchestra and is a fantastic effort by all concerned." 
The second half of the programme was led by Janet Ayers and the Southsea Community choir. They, like the orchestra, meet every week and perform for charities and like the orchestra, everyone is welcome. They sing unaccompanied four part harmony folk songs from around the world for fun and enjoyment. 
Over the years the choir has raised more than £15,000 for Water Aid. Picking up on the theme of 'Freedom' set by the festivities, they sang a variety of songs from around the world, including South Africa, a New Zealand Maori blessing and Black American cultures. One song was based on a poem written by Lemn Sissay. The audience was also invited to join in under Janet's instruction. 
Audience member Marie Costa said: "It was a great performance! The orchestra and choir did so well in mixing the classical with the 'normal' singing. It was a concert which had something for everyone." 
Portsmouth Philharmonic's next concert is on Sunday December 9 at 3pm in the Church of the Resurrection at Drayton, Portsmouth in which a programme of music by Bizet and Tchaikovsky will be played.  
To get involved with Southsea Community Choir, Janet can be contacted on 023 9281 8802 or 07541 470225 
To get involved with the Portsmouth Philharmonic, Anne can be contacted on 023 9273 1122 or 07712 279199 or email enquiries@portsmouthphilharmonic.org