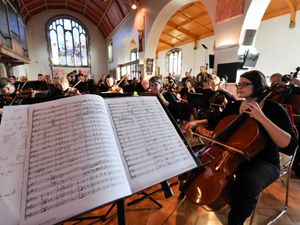 Tickets are now on sale for the next charity concert of the Portsmouth Philharmonic, featuring music by Mendelssohn, Mozart and Gounod.
The concert, postponed from March, will take place on Saturday June 25 at the Church of the Resurrection, Penrhyn Road, Drayton starting at 7.30pm. 
The concert is in aid of Cavernoma Alliance UK (CAUK) and tickets can be bought online here priced £8 for adults with accompanied children free. Please note a booking fee applies to maximise the amount the concert raises.
Tickets will also be available on the door.
The full programme is as follows:
Mozart - Magic Flute Overture 
Mendelssohn - Symphony No 4 'Italian' 
Gounod - Faust: Ballet Music