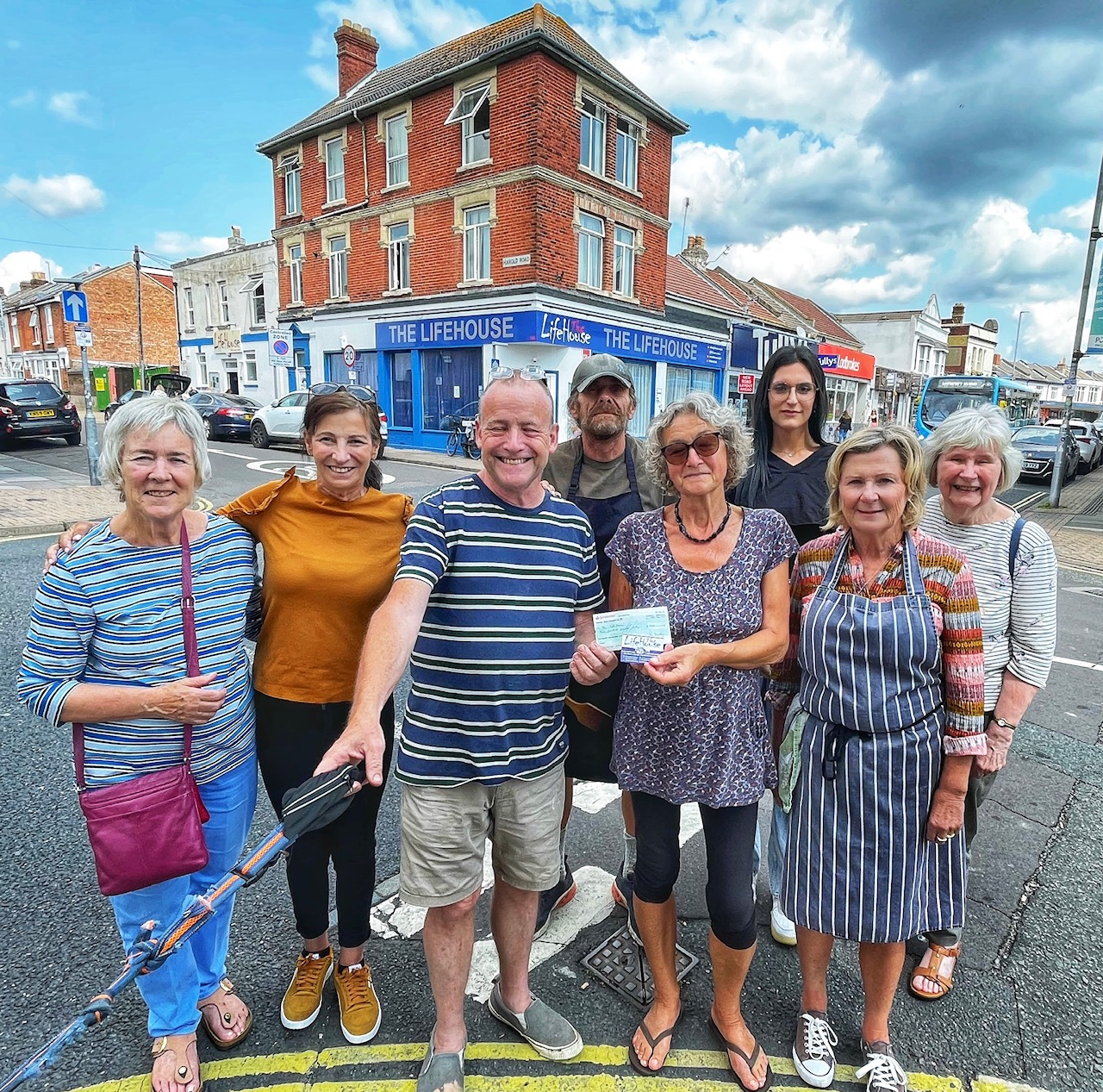 A Southsea food kitchen for the homeless has benefitted to the tune of £500, the proceeds of the Portsmouth Philharmonic Orchestra's performance at the Lee Coronation Celebration concert in May.
Orchestra chair Di Lloyd presented the cheque to Mike Morell, manager at The LifeHouse, and some of its volunteers who regularly feed and support homeless people in the city.
Di said: "The orchestra committee thought this was a really good cause to support. Some of our players and supporters volunteer at The LifeHouse - for instance our former chair Anne White and current treasurer Sue Thornton bake cakes for them on a regular basis -  so we have a really strong connection with the work that they do."
Mike added: "We were overwhelmed to hear that the orchestra was supporting our efforts. This money will make a big difference to us and we will be using it to buy basic staple foodstuffs. 
"We work with food banks, food kitchens and local stores, who kindly donate food, but this will enable us to assure the supply of the basic ingredients we need."
The Portsmouth Philharmonic was formed in 2009 by a group of amateur musicians in the city and has raised more than £20,000 for local charities since then. With more than 30 members, it plays at least three concerts a year. It is supported by Portsmouth firm Bishops Printers.
More details about the orchestra can be found here: www.portsmouthphilharmonic.org. 
More details about The LifeHouse can be found here: www.lifehouse.org.uk
Picture Caption: Di Lloyd (centre right) presents the cheque to Mike Morrell (centre left) with some of the volunteers from the food kitchen.